The lease addendum templates allow a landlord or tenant to make changes to a current residential or commercial lease agreement. Instead of changing the actual lease agreement, an addendum is a document added to a lease agreement outlining the prearranged modifications. Once both parties agree with the addendum, each party must sign the document to make it legally binding.
Disclosures – An addendum can also refer to a disclosure that must be attached to a lease in accordance with State law.
Lease Addendum Types
Bed Bug Addendum – Required disclosure in Arizona, California, Maine, and New York City. Alerts the tenant of ways to get rid of bed bugs and if they have been in the residence prior to occupancy.
Commercial Lease Addendum – For any industrial, retail, office, or any space that is considered a non-residential use.
Crime Free Lease Addendum – Verifies that the tenant will not use the premises for the use of drug or crime-related activity.
Extension Agreement – To extend the end date of a lease agreement.
Improvements and Modifications – Allows the tenant to make modifications to the property. Often this will come with the caveat of being able to deduct any repairs from future rent.
HUD Tenancy Addendum – Required for most HUD tenants.
Military Clause Addendum – If the tenant is in or joins the military this addendum gives them the right to terminate the lease at any time with thirty (30) days' notice. May only terminate if certain conditions are met such as the individual being deployed or assigned to a different location.
Mold Lease Addendum – To provide helpful information about mold and its dangers. The landlord will also be required to provide any reports or tests showing if mold has ever existed on the property.
Month-to-Month Lease Addendum – Converts a standard lease with a start and end date to a month-to-month arrangement with either party being able to cancel within a specified time period or in accordance with State law (commonly 1-month notice).
Pet Lease Addendum – To allow pets when in the original lease the tenant was prohibited.
Pool & Spa Lease Addendum – If the tenant is allowed access to a pool or spa this addendum states the terms and conditions as well as the responsibility of its maintenance.
Residential Lease Addendum – General addendum for a residential lease.
Swimming Pool Lease Addendum – Allows the tenants of a property to use a pool that is located on the premises.
What is a Lease Addendum?
Also called an Addendum to a Lease, is essentially an add-on list of clauses that enhance the parameters to the original lease. An addendum does not need to be categorically specific. In fact, as long as it's legal, you can make any type of changes that you see fit by simply listing those changes in clause-form and attaching it as an addendum. Considering every lease is different due to the vast amount of property types and the tenant's needs, attaching an addendum to a lease makes it easy to clump together all the specific needs of the tenant and landlord.
Creating an Addendum
1. Review the Original Lease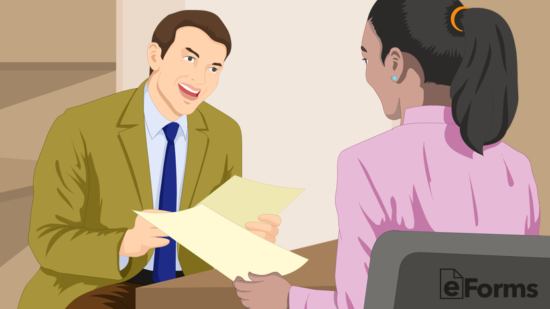 Prior to creating an addendum, it's always a good idea to have the core of the lease complete. Jumping too soon to an Addendum can complicate and can cause for mistakes if done too quickly. If either side has an attorney working in their corner, which is normally the case for every landlord, their shouldn't be a worry. Once there is a verbal agreement with the original lease, then it's time to move on to finishing the addendum. As a tenant, remember that it's possible to make changes if you see something you don't agree with because normally it's the landlord that is bringing the addendum to the table.
2. Make List of Issues/Needs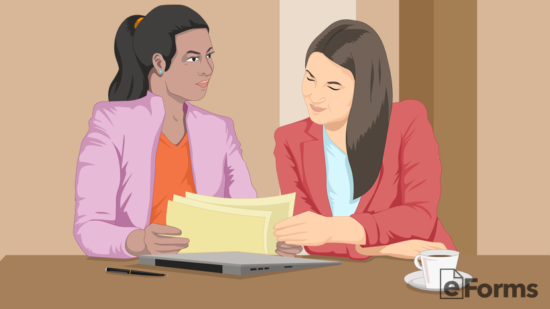 An addendum may be required in some states by law and if so, this should be clearly disclosed to the tenant. If a tenant refuses to sign an addendum required by law, they will be considered in default of the lease. Some tenant's have specific needs such as a pet and even if they are allowed on the property, an addendum should be written to clarify the rules regarding the pet and the premises. Landlord's like to have an addendum that gives them an excuse to enter the property mainly to see that the premises is being cared for by the tenant. A common addendum that fulfills this problem is by having a pest control addendum which will state that the landlord has permission to enter the property on a certain date each month to cure pests. As you can see, there are many types of addendums that can favor both parties.
3. Complete and Attach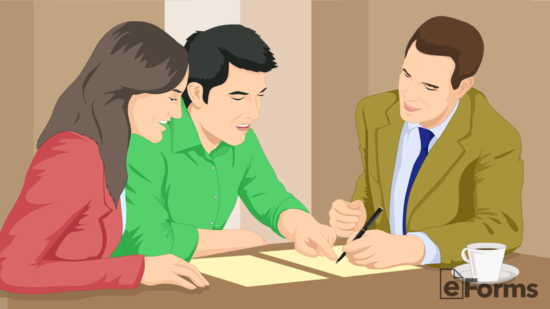 Typically when signing a lease, all the addendums are usually signed and completed when also signing the main lease. Of course, addendums can be added later to the lease if a situation arrises. For example, say the tenant is unable to pay rent and they want to sublet the apartment but in the original lease it states that the tenant is not allowed to sublet. If the landlord changes their mind, an addendum will need to be signed in order to allow the tenant to sublet the apartment. Each and every addendum when signed and completed, should be attached to the main lease and copies should be given to both parties. To take it a step further, the addendum should be witnessed before a notary for authenticity.
Breaking an Addendum
The rules of an addendum should be respected in the same manner as of a lease. If a tenant or landlord becomes in default to an addendum it can be a breakable offense. Meaning that a tenant can be evicted from their dwelling if they don't abide by the addendum. Likewise, a tenant can part ways with their lease and not be subject to fees or rent payments if their landlord fails to uphold an addendum.
How to Write
Step 1 – Download in Adobe PDF, Microsoft Word (.docx), or Open Document Text (.odt).
Step 2 – The first section of a lease addendum must include the following details:
Date addendum is created
Date lease agreement was created
Landlord name
Tenant name
Address of leased property
Step 3 – A description of the amendments that will be applied to the lease agreement must be recorded.
Step 4 – The addendum must include a clause stating that both parties agree to the changes made to the lease. To make the document legally binding, both the landlord and the tenant are required to sign and date the form.