Updated September 14, 2023
Employee forms are generally used for a variety of purposes between an employer and an employee. Most commonly, they are used to establish an agreement between the parties for one's services. The forms may be used to make requests, file payment information, and fulfill any other demands by either party.
Employee Forms (14)
Forms Required for Hiring a New Employee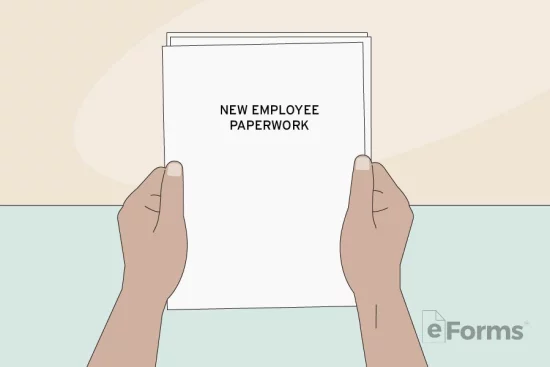 As a small business owner, hiring a new employee — whether full-time, part-time, or freelance — is a natural part of expanding the scope of the business. As exciting as it can be to bring a new addition to the team, it is important to comply with federal and state labor laws that require specific paperwork for tax and other legal purposes.
An employer should collect the following forms from a new employee:
1. Federal W-4 or W-9 (Employee Tax Withholding Certificate)
A W-4 allows a part-time or full-time employee to indicate how much from their paycheck the employer should withhold for their federal income tax.
For 1099 employees, such as freelancers and contractors, a W-9 should be used for this purpose.
2. I-9 (Employment Eligibility Verification)
This document allows an employer to verify a person's identity and eligibility to work in the United States. Processed through the Department of Homeland Security, an I-9 form helps ensure that an employee is legally permitted to work in the country.
3. State W-4 (Employee Tax Withholding Certificate)
Most states require a separate state-specific W-4 to be filed for new employees.
4. Direct Deposit Authorization Form
Direct deposit, which allows payment to be directly sent to a bank account, is the most common method of payment for employees. The employee will need to fill out this authorization form providing their bank account and routing numbers for the employer.
5. Emergency Contact Form
While not legally required, it is strongly recommended that an employer collect a new employer's emergency contact information in case of unforeseen circumstances. Once an employee's emergency contact form is filled out, the employer should keep it safe in their file.
How to Onboard a New Employee (4 steps)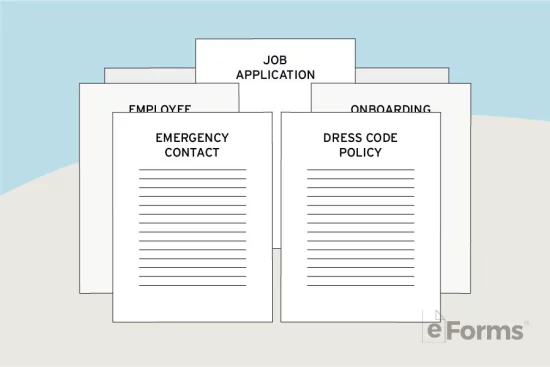 Bringing a new person onto the team can be exciting and daunting at the same time. In order to make sure they become integrated with the team effectively, it is recommended that employers follow the steps below.
2. Share Relevant Company Policies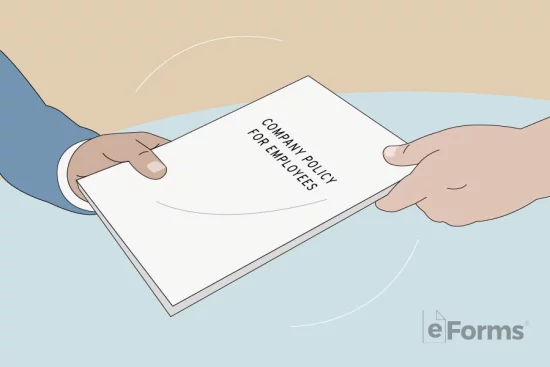 Every employer has its own set of policies regarding vacation days, sick days, and family emergencies. Other relevant policies may include dress code, workplace code of conduct, and more. Providing the new employee with these policies at the start of their employment reduces the chances of confusion or misunderstandings.