Updated March 16, 2023
A landlord's notice to enter is a letter given by a landlord to a tenant to enter the premises in accordance with State law. This is most commonly for routine maintenance, a showing, or to inspect the premises. A landlord may not abuse this right and multiple notices without cause could be considered harassment.
Emergencies – In the case of a fire, flooding, or another emergency, the landlord has the right to enter the tenant's property immediately.
By State
By Type
---
Download: Adobe PDF, MS Word, OpenDocument
---
Download: Adobe PDF, MS Word, OpenDocument
---
How to Enter a Tenant's Property
Step 1 – Write the Reason for Entering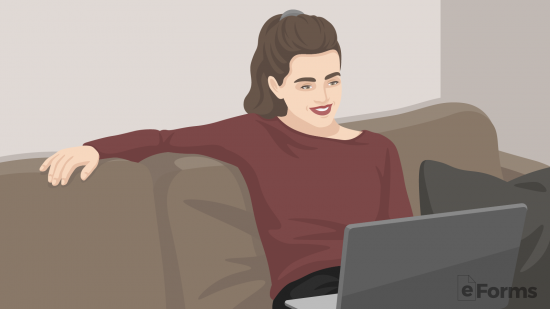 Download: Adobe PDF, MS Word (.docx), OpenDocument
There are commonly three (3) reasons for entering the premises:
Repairs and maintenance;
Agent showings; and
General inspection of the premises.
Any other reason may be detailed in the notice. It is recommended that a landlord enter a tenant's property no more than once per month.
Step 2 – Enter the Notice Period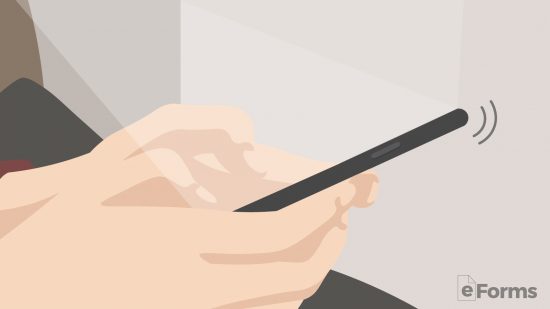 Use the Notice Periods by State to determine the required time duration. If the State has no laws, it is highly recommended that at least 24 hours be given as proper notice.
Step 3 – Deliver the Notice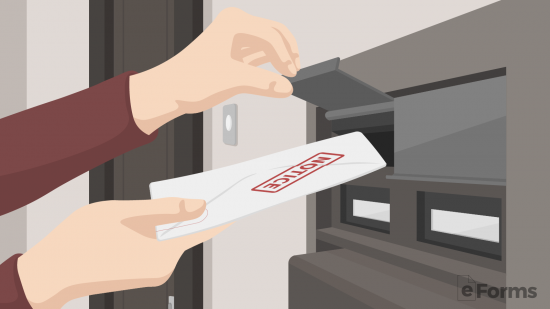 For court purposes, must be delivered either in person, hung on the door, or by standard or certified mail. Although, most landlords will text or call the tenant.
Step 4 – Enter the Property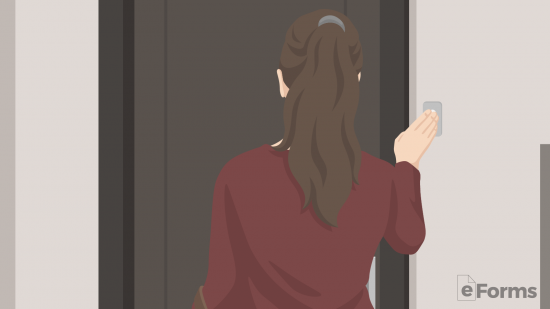 Wait the time period and afterward enter the property. In most States, the landlord is required to enter the premises during normal working hours and convenient for the tenant.
Required Notice Periods
Video
How to Write
Download: Adobe PDF, MS Word (.docx), OpenDocument
Step 1 – Download the document – Owner or Agent must enter the applicable state statute then enter the following:
Provide the name of the lessee and all other tenants who reside upon the property
Submit the complete address of the premises
Enter the date in mm/dd/yyyy, in which the owner/agent/employee shall enter the premises
Check the box(es) preceding the reasons(s) for entering the premises
Date the owner/agent's signature in mm/dd/yyyy format
Owner/agent's signature
Review the statement just prior to the "Proof of service" box.
Step 2 – Proof of Service Document –
This document is to be completed and signature must be submitted, by the process server only, once service of the document has been completed.