A firearm bill of sale is a document used to record the purchase and ownership transfer of a gun. The sale of a personal firearm usually does not carry the same liability as a dealer or purchasing at a gun show. It is the responsibility of the seller to NOT allow the sale of a firearm to a convicted felon.
Table of Contents
Forms: By State
What Is a Federal Firearms License (FFL)?
The Federal Firearms License (FFL) is given to gun shops and businesses and allows them to sell, manufacture, and transport firearms and ammunition in the United States. FFL businesses have to abide by certain procedures, including customer background checks, in order to allow customers to purchase firearms from them.
In most cases, gun owners do not need to have an FFL when selling a gun privately unless outlined in their state or local laws. However, it is necessary for the public and private sale of firearms over state lines.
What is a Concealed Carry?
A concealed carry is possessing a firearm while in the public in a hidden manner. A permit is required in most parts of the United States while some States have constitutional rights to possess a concealed carry weapon without a license. A concealed carry is usually a gun such as a pistol or similar handgun.
How to Get a Permit
Getting a concealed carry permit depends on the laws in the carrier's jurisdiction. Concealed carry is legal in every part of the United States although the local laws and permits must be followed. For most midwest areas there are constitutional rights to a concealed carry without a license while cities like New York have strict permitting laws.
Use GunstoCarry.com as a guide to State laws and reciprocity.
How to Sell a Firearm (6 steps)
Selling a firearm can be pretty tricky if you aren't familiar with local, state and federal gun laws. We suggest using our guide to help you through the process.
Step 1 – Lookup Gun Laws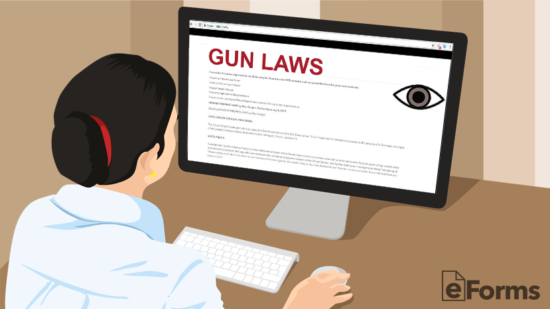 This is very important. Some States require permits to be held by the buyers while others require all sales to be processed through authorized dealers. in California for example, the sale of a private gun, outside an authorized dealer, is considered a misdemeanor.
Use This Table as a guide to viewing the laws in each State regarding the sale of a firearm.
Step 2 – Sell to a Trusted Person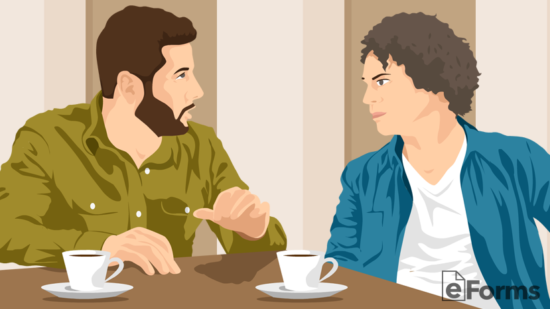 An owner of a firearm cannot sell it on the internet with sites like eBay or Craigslist. Although, in most States, almost any individual without a criminal record is allowed to buy a gun. As a responsible gun owner, it's best to be careful to whom it is sold. Therefore, it's recommended to only sell to someone you may know personally such as friends, family, or neighbors. If this isn't possible, then be cautious and ask interested buyers to provide proof of identity before moving forward with the transaction. It's always best to just walk away if you feel something is off about the exchange or the character of the individual.
Step 3 – Perform a Background Check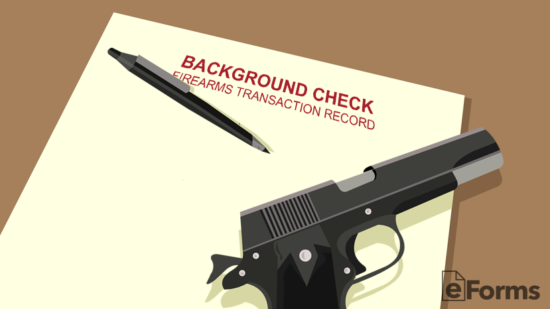 If you are unsure if the buyer has a clean record it's best to perform a criminal background check to verify the person is who they claim to be. Use one (1) of the following sites depending on the type of query:
Criminal Background Search
Sex Offender Search
Step 4 – Negotiate the Sale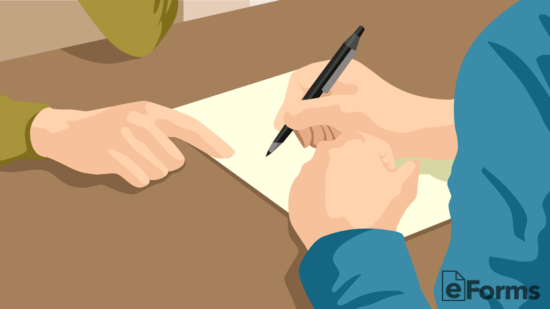 After the buyer has been approved it's now time to negotiate the sale. This usually involves a source of payment such as cash. Although, trading guns are common. It's best to have an oral agreement made to outline the basic terms such as the purchase price, payment source (cash, check, etc.), and the number (#) of installments.
Step 5 – Write a Bill of Sale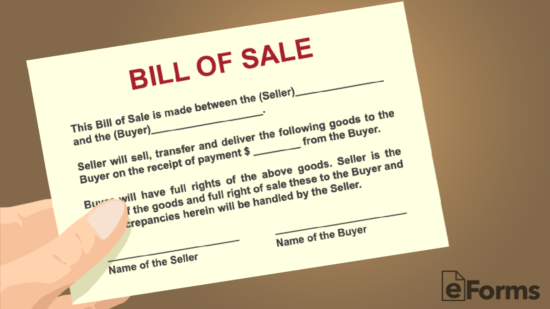 Use the instructions and complete a bill of sale that details the terms of the transaction. All buyers should also be required to sign a disclaimer requiring the individual to verify they can purchase the firearm. In the event the gun is used in an illegal manner this will hold the seller harmless of any wrongdoing.
Step 6 – Make the Exchange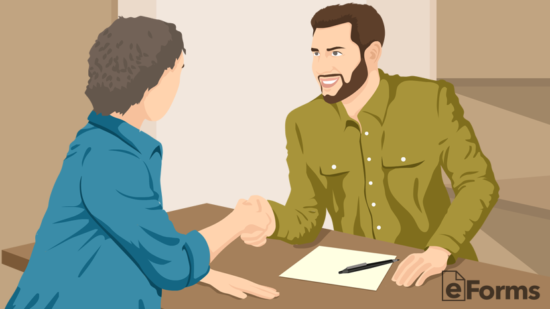 After the terms have been signed it's now time to complete the sale and meet. The buyer should be prepared to have the payment ready and the seller should have the gun in their possession. Once the trade has commenced the sale becomes final and both buyer and seller are free of liability to one another.
Serial Number (#) – If you are the buyer, it is imperative that the serial number is located on the gun. If not, the sale may not be deemed legal. In addition, firearms without serial numbers are commonly used in criminal activity.
Laws for Private Sales
| | | |
| --- | --- | --- |
| State | Is a background check required for a Private Sale? | Additional Rules |
|  Alabama | No | No person can purchase a firearm under § 13A-11-72 |
|  Alaska | No | No purchase can purchase a firearm under AS 11.61.200. If the seller is a business engaged in selling second-hand guns, they must keep a record of the transaction under AS 08.76.010 |
|  Arizona | No | Under ARS 13-3102(A)(5), no person may purchase a firearm that is a "prohibited possessor" as listed under ARS 13-3101(A)(7) |
|  Arkansas | | |
|  California | | |
|  Colorado | | |
|  Connecticut | | |
|  Delaware | | |
|  Florida | | |
|  Georgia | | |
|  Hawaii | | |
|  Idaho | | |
|  Illinois | | |
|  Indiana | | |
|  Iowa | | |
|  Kansas | | |
|  Kentucky | | |
|  Louisiana | | |
|  Maine | | |
|  Maryland | | |
|  Massachusetts | | |
|  Michigan | | |
|  Minnesota | | |
|  Mississippi | | |
|  Missouri | | |
|  Montana | | |
|  Nebraska | | |
|  Nevada | | |
|  New Hampshire | | |
|  New Jersey | | |
|  New Mexico | | |
|  New York | | |
|  North Carolina | | |
|  North Dakota | | |
|  Ohio | | |
|  Oklahoma | | |
|  Oregon | | |
|  Pennsylvania | | |
|  Rhode Island | | |
|  South Carolina | | |
|  South Dakota | | |
|  Tennessee | | |
|  Texas | | |
|  Utah | | |
|  Vermont | | |
|  Virginia | | |
|  Washington | | |
| Washington D.C. | | |
| West Virginia | | |
|  Wisconsin | | |
|  Wyoming | | |
(Video) Firearm Bill of Sale – EXPLAINED
How to Write
Download: Adobe PDF, MS Word, OpenDocument
Step 1 – 
Related Forms
---
Download: Adobe PDF, MS Word, OpenDocument
---
Download: Adobe PDF, MS Word, OpenDocument
---
Download: Adobe PDF, MS Word, OpenDocument
---