Updated September 22, 2023
A power of attorney revocation is a legal document that cancels and voids a previously authorized power of attorney appointment. Once a revocation is signed by the principal, the original power of attorney is immediately terminated.
Notice of the cancellation should be given to all agents and involved parties.
Do you file a revocation?
No, there is no government agency used to record or file a revocation form. It is the responsibility of the principal to communicate with the agent that their power of attorney appointment is no longer valid.
In addition, the principal is recommended to give notice to any 3rd parties that the agent may have been in contact with while under the power of attorney designation (e.g. banks, business associates, medical staff, etc.).
By State
How to Revoke Power of Attorney (3 steps)
1. Complete a Revocation Form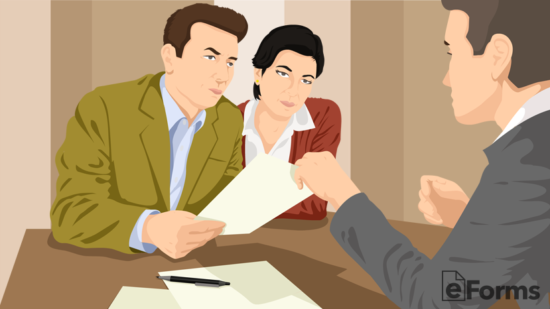 Download the form in PDF, Microsoft Word, or Open Document Text. It may be helpful to use the original power of attorney document to ensure that the dates and agents are mentioned correctly on the revocation form.
3. Send the Revocation
It is best to send a copy of the revocation to the agents via certified mail. This will provide proof to the principal that the form was received by the agents. If the agents continue to act on behalf of the principal after receiving notice of the revocation, it would be considered a criminal act.
Reasons to Revoke a Power of Attorney
Power of attorney grants broad powers over one's finances that may need to be revoked at certain times. Such reasons include:
The agent is no longer interested in holding the power of attorney.
The principal believes the agent is not completing the requirements appropriately.
The power of attorney is no longer desired.
The principal would like to change agents.
The purpose has been fulfilled.
However, a specific reason for revocation is not required for the revocation to become in effect.
Termination by Default
A power of attorney is automatically terminated if the principal dies or becomes incapacitated (for non-durable forms).