Updated August 30, 2023
Meeting minutes summarize a meeting that occurred including its attendees, business matters, and any voting results. It is not a transcript but should contain all details of the meeting for any absent members.
A corporate meeting usually follows a pre-approved meeting agenda given to all attendees before the meeting starts. Afterward, the chairman will review, approve, and sign the minutes, which is then be distributed to the attendees.
By Type (20)
Sample
MEETING MINUTES FOR

[ORGANIZATION'S NAME]
1. MEETING DETAILS.
Meeting Facilitator: [CHAIRPERSON'S NAME]
Secretary: [SECRETARY'S NAME]
Date: [DATE] Time: [TIME]
Location: [LOCATION NAME/TITLE]
Street Address: [STREET ADDRESS]
City: [CITY] State: [STATE]
Zip: [ZIP CODE]
2. ATTENDEES.
[ENTER WHO IS PRESENT]
3. ABSENCES.
[ENTER THOSE ABSENT]
4. REPORTS.
[LIST ANY AND ALL REPORTS]
5. UNFINISHED BUSINESS.
[LIST ALL UNFINISHED BUSINESS]
6. NEW BUSINESS.
[LIST ALL NEW BUSINESS]
7. OTHER.
[OTHER BUSINESS]
Minutes submitted by: ______________________ Print Name: ______________________
Approved by: ______________________ Print Name: ______________________
How to Take Meeting Minutes (5 steps)
Writing minutes is about detailing and clearly communicating the items discussed. Remember, this is NOT a transcript and should not include verbatim what is said. It outlined as a summary of the meeting detailing topics covered and any decisions made.
1. Prepare a Meeting Agenda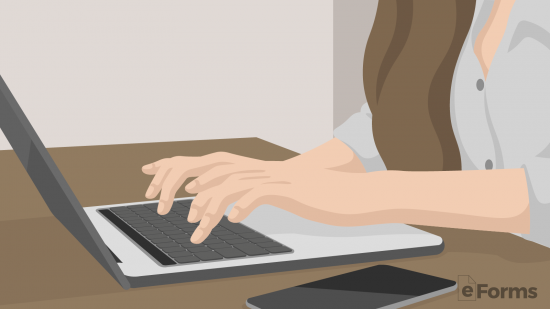 Before a meeting, often times a meeting agenda will be created as an outline to follow for the attendees to follow and stay on track. The agenda will usually have topics to discuss with set time periods for each topic.
2. Who Attended / Who is Absent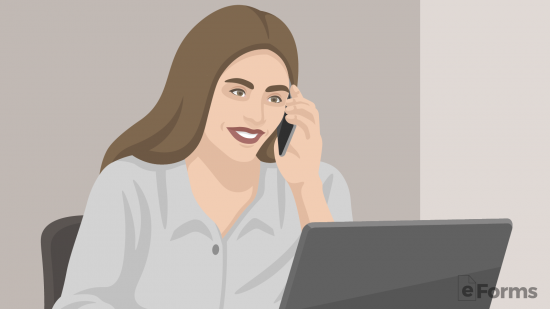 The meeting minutes also work as a sign-in sheet to list who appeared and who was missing. A roll call or other way of finding out who is present should be conducted.
Glossary
Action Items – Tasks created to be completed at a later time.
Approval of Minutes – To certify the minutes may be distributed.
Attendees – To mark down who is present and absent during the roll call.
Board Meeting – A scheduled gathering of an organization and its officers, directors, and shareholders.
Board of Directors – A group of individuals nominated by an organization to make major decisions.
Call to Order – Includes the purpose, location, and date.
Chairperson – The speaker of the meeting (commonly a CEO or President).
Director – A director is a person who is part of the board of directors.
Meeting Agenda – Topics of discussion that are approved by the members before or during the meeting.
Motion – A motion is to suggest a vote is taken by the eligible members of a meeting.
Parking Lot – Items that are not talked about but are mentioned.
Quorum – The minimum number of individuals required to have a recognized meeting.
Resolution – Any vote that is taken because of a motion is made into a resolution after the vote is taken and written in the minutes.
Roll Call – Taking attendance while entering the names of those attending and absent.
Secretary – The note-taker during the meeting.
Video